Hindi
1007 Web Series
List of Top Hindi Web Series India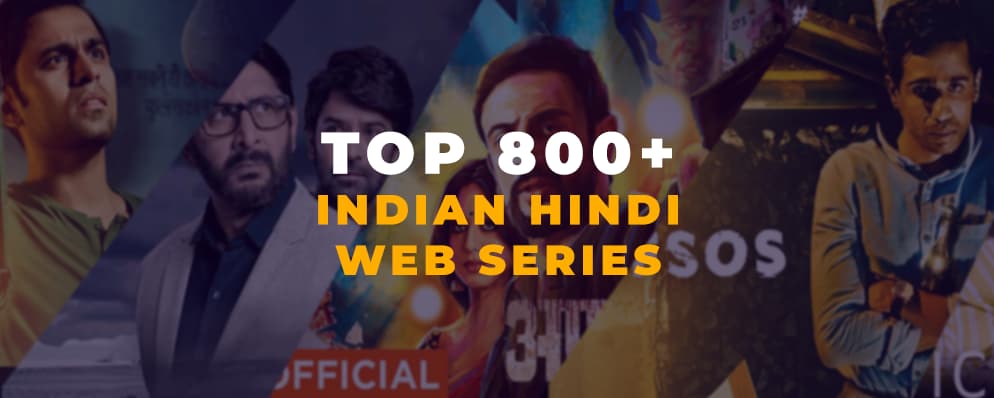 With the advent of the COVID-19 pandemic, the culture of going to watch a movie on the massive silver screen has slowly declined. It is now the world of OTTs! Web series in India and the world have had a huge spike. Indian web series downloads and online viewing platform subscriptions have also hit an all-time high.
This surge has given rise to so many new, and regional content creators and stories. Local platforms like AltBalaji, ZEE5 and MX Player focus exclusively on regional content and Hindi series as their primary focus. Global platforms like Netflix, Amazon Prime and Disney+ Hotstar have also opened their gates up to Indian content!
A few of the best web series to watch today are The Family Man, Mirzapur, and Kota Factory among others. These also rank very high on the must-watch web series list trending on the internet today.
These are IMDb's highest-ranked genre-wise shows that are the best package to kickstart your binge-watching spree! 
Best Romance Web Series in Hindi:
Best Crime Web Series in Hindi:
Best Drama Web Series in Hindi:
India has more than  800+ Hindi Web Series released in the past 5 years & by major OTT platforms like Netflix, Amazon Prime, AltBalaji, Voot, Ullu and more. Hindi being a major language is understood by most of India so some of the biggest names in Web Series production create content in Hindi. After TVF Pitchers opened the floodgates, the web series in Hindi have been pouring in and there's no stopping the flow. Original Indian web series like Sacred Games, Mirzapur, Made in Heaven, Apharan have just upped the stakes and there would definitely be more to follow. The stories are getting better and better and there are still more stories to be told.
Web series released today in the Indian market showcase the beauty, creativity and rawness of Indian culture. And a whole lot of Indian OTT platforms work on making this local content accessible to Indian audiences as far and wide as possible!
Scroll down below to access the list of the latest new web series for you to binge!