Creator: Bharatiya Digital Party
Web Series
Watch Sarang Sathaye interview your favorite influential Marathi celebrities that have taken the world by storm.
BhaDiPa's Marathi roundtable series featuring your favourite stars. Watch them get as real, and as candid as possible! Episode coming soon!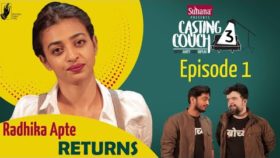 Casting Couch with Amey, Nipun – Marathi Web Series A Marathi celebrity talk show where guests are secretly being tested, auditioned, and recruited to help this Actor/Director duo with their next film.