Friday, 28 December 2018
|
With the whole world against them, Manju and Radha get ready for the toughest innings of their life. As the pressures of teenage years and selection day mount, Manju has to choose between what's meant to be and what feels right.
From the makers of Insidious, Get Out and Udta Punjab – Ghoul is a chilling series about a prisoner who arrives at a remote military interrogation centre and turns the tables on his interrogators, exposing their most shameful secrets. You can fight the demons of this world but what about the ones that aren't?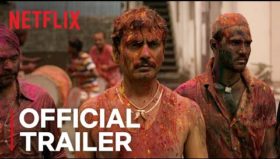 Based on the novel, Sacred Games by Vikram Chandra, this series explores the corrupt underworld lurking beneath India's economic renaissance.