Genre: Biopic
Web Series
The story of Prime Minister Narendra Modi shown in a larger-than-life fashion, with the 1975 Emergency acting as the crucial turning point in his life.
Sunny Leone is all set to reveal her life story in a biopic titled 'Karenjit Kaur – The Untold Story of Sunny Leone' based on her autobiography. It revolves around the hardships that the actress faced in her life until she became successful. This story will tell you all about Sunny Leone's life as Karenjit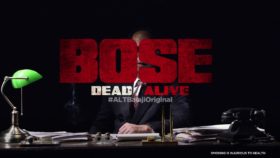 The man. The legend. The mystery. He fascinated us in life, and long after his "death". This is the story of India's biggest cover-up: Netaji Subhash Chandra Bose and the mystery of his alleged death.