Thursday, 30 August 2018
|
Its about few jobless, But ambitious youngsters and their creative hub Yuvadhara Arts & Sports Club..!!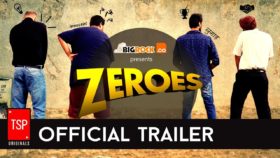 Friday, 02 February 2018
|
Already late in the startup race, four zeroes come together with an almost delusional ambition to create a great company. Will they succeed? What is their million dollar idea?