Saturday, 15 September 2018
|
Jass attends his first Lecture in his new College where he comes a cross a Group of Friends and starts a new chapter of his Life with them. Episodes will be available soon on upcoming Tv Channel Ptunes.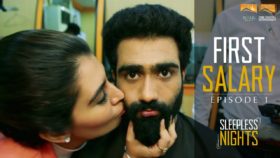 Friday, 23 December 2016
|
It's a story which revolves around a young couple, Shefali and Bunny. Starting from happy, loving, chirpy love birds, sadly the story turns into a nightmare.