Ullu
114 Web Series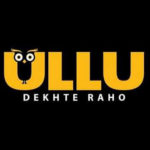 Ullu is one of India's fastest growing adult-oriented OTT platform. They launched in 2018 and have found a niche following among young men who are starved for affection. Unlike other bigger platforms, ULLU TV is a smaller, more homegrown platform and looks to cater to the heartland, rural India as most of its stories are set in a village setting. Here are the best web series that you can watch right now or download offline on the Ullu app. Each of the shows provided below have a link inside where you can watch the show. You can also browse the actors/directors/genres and see where your interests lie.
ULLU FAQs
Which are the best ULLU Web Series?
Ullu specializes in the adult 18+ web series market and they are cementing themselves as the king of that content. The most popular Ullu shows are Kavita Bhabhi, Khulja Sim Si, Charmsukh, Wanna Have a Good Time, Auction, Tadap, Dance Bar
What are ULLU's pricing plans?
Current plans are:
1 Year: ₹ 198
6 Months: ₹ 144
3 Months: ₹99
5 Days: ₹ 36
Are Ullu coupons available?
Currently, there are no coupons available from ULLU's official team. We'll update this space as and when we know.