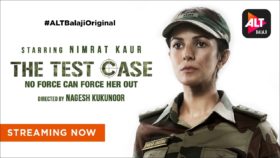 Preparing to be the Indian Army's first female test case in a combat role, Captain Shikha Sharma will do anything to fit into the male-dominated academy. Will she finally be the Indian Army's first ever Female Combat Officer?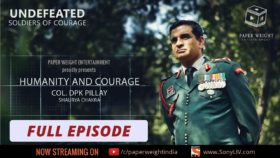 Wednesday, 25 January 2017
|
Undefeated – Soldiers of Courage is a Web-Series inspired by the life that a soldier and their families live. What makes them stand out and what gives them the courage to keep living even after the harsh situations they go through during their service for the country and how they (soldiers) who join the armed
Pradeep, an Indian soldier on Pakistan border, engages in a war of words with his friend Rafeeq, a Pakistani soldier. The casual talks begin with a news of another ban in India and takes turns after turns. Witness a different type of firing across the Indo-Pak border.