Saturday, 08 December 2018
|
Imagine a night in with 4 girls. Now imagine doing that for 4 years. In a building full of girls that is a Girl's Hostel. Live the Dushmani, the Dosti, the Pyaar, the Bhasad. Watch Girliyapa Originals' Whisper Presents GIRLS HOSTEL
Thursday, 01 November 2018
|
Isha's expectations: Perfect relationship, Perfect house, Perfect job, Perfect life Isha's reality: Break-up, Homeless, Jobless, Lifeless
It is the morning of Maggu's final practical exam but her file is missing. Sabu is preparing to complete a risky challenge and Kiara is fighting for her place in the drama society. The girls will have to unite if they want to solve their problems.
Thursday, 19 April 2018
|
We know them, we've heard about them and we're in awe of them! These women have redefined success in their respective fields and have given us new role models to look up to. Watch us talk to them about what drives them and what are they in it for, in a 12-part series — Women
Wednesday, 18 April 2018
|
From the makers of Little Things and What The Folks (WTF!) comes "Adulting", a coming of age story about two young women trying to handle the responsibilities of being independent adults in the fast-paced, urban bustle of Mumbai. Take a peek into the daily life and shenanigans of two twenty-something women: Ray & Nikhat, as
Thursday, 19 October 2017
|
P.A.Gals (Poonam Apartments Girls) is a story of flatmates Sonali, Mamta and Disha who live together in heaven and hell.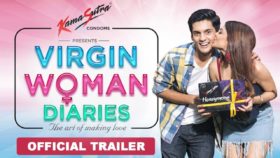 Monday, 04 September 2017
|
From the team of Married Woman Diaries comes another new web series, "Virgin Woman Diaries" directed by Kabir Sadanand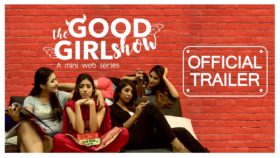 Four young girls from DU staying in Arora's PG come together to make Delhi their home – one adventure, one mistake, and one learning at a time.
Monday, 26 December 2016
|
Married Woman Diaries is a humorous take on the lives of an urban couple seen through the eyes of a married woman . Her fun, aggressive and passionate take on constantly changing dynamics of a relationship makes this new web series romantic, filled with drama and lots of laughs! About Married woman Diaries Phase 2:
Thursday, 15 December 2016
|
This is a story of four girlfriends who go on a road trip in Thailand as a part of the bride's bachelorette, the journey though, turns into an emotional roller coaster. Season 2: The girls are back for yet another crazy road trip but this time we have a runaway bride in the mix! Hmm,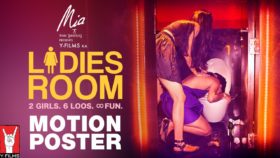 This is a story of two besties and the mental adventures they go through in six different loos. It is a show about modern young 'girl bros' struggling to grow up even as they grow old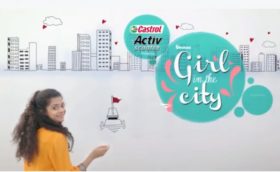 Saturday, 09 April 2016
|
21 year old Meera Sehgal, moves to Mumbai from Dehradun, for an internship in a fashion house to live her dream of working in the fashion industry!